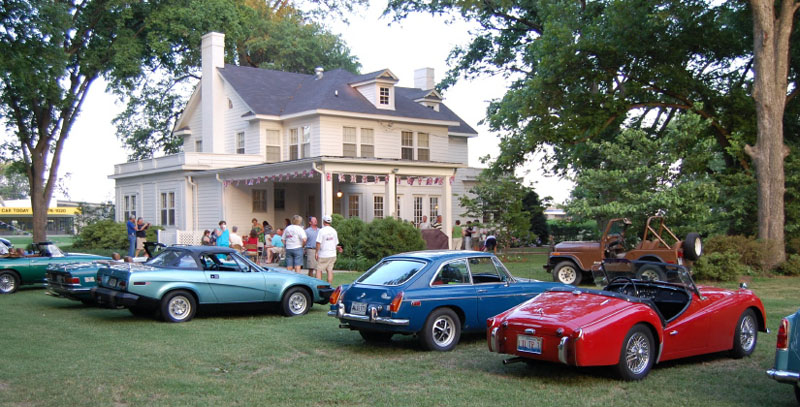 British Cars on the grounds of the Historic Walker Park in Blytheville, Arkansas
Our show is open to all kinds of cars, and we had a very wide range of everything. It was GREAT! Around 500 cars participated, and about 65 were British. As you can see from the photo's, there were some very rare cars attending the event.

Among the cars on display were several MGB's, a bunch of Mini's (old and new), Triumph Spitfire and TR3, a couple of Austin-Healey Bugeye Sprite's, one right hand drive Austin-Healey 3000, a Bristol with the Zagoto body, a Jensen Interceptor, Daimler, and a fantastic older model Jaguar.

We had a great time, and we celebrated British Car Week with folks from 8 different British Car Clubs. We raised $26,000 dollars for the American Cancer Society.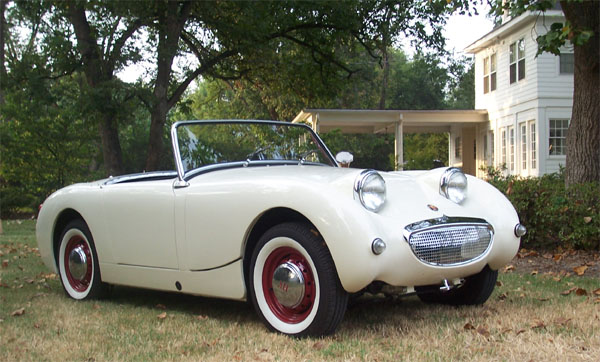 Austin-Healey Bugeye Sprite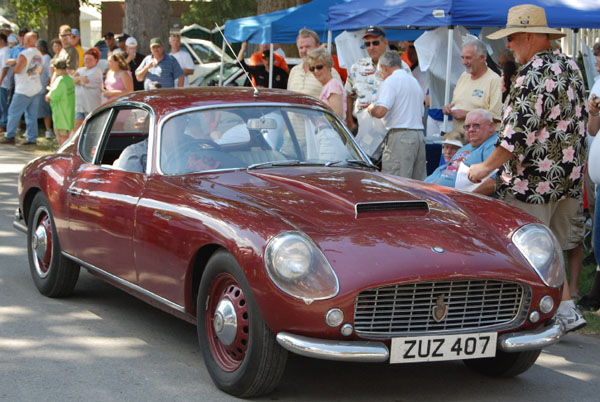 Bristol 407 GT Zagato - This is one of 6 or 7 Zagato bodies built on Bristol chassis in the late fifties and it is the only one in the world built on the Bristol 407 chassis. This wonderful car is owned by well known collector and racer Toly Arutunoff and was driven by him to the Blytheville event from the Tulsa, Oklahoma area - a round trip probably in excess of 1000 miles.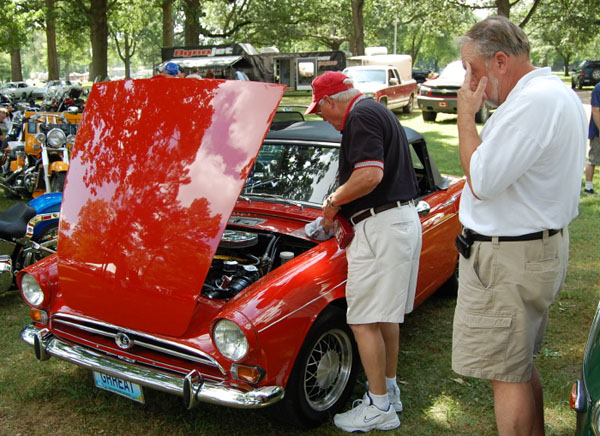 Sunbeam Tiger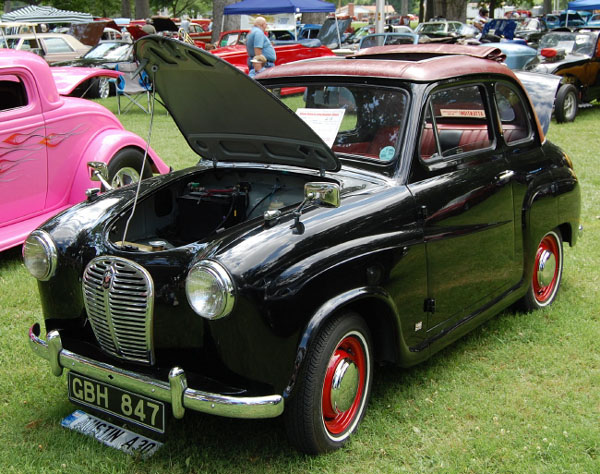 Austin A30
1973 Jensen Interceptor Mk III owned by Bill and Lisa Watkins of Rogers, Arkansas. The car was driven the 700 mile round trip to and from Rogers for this event.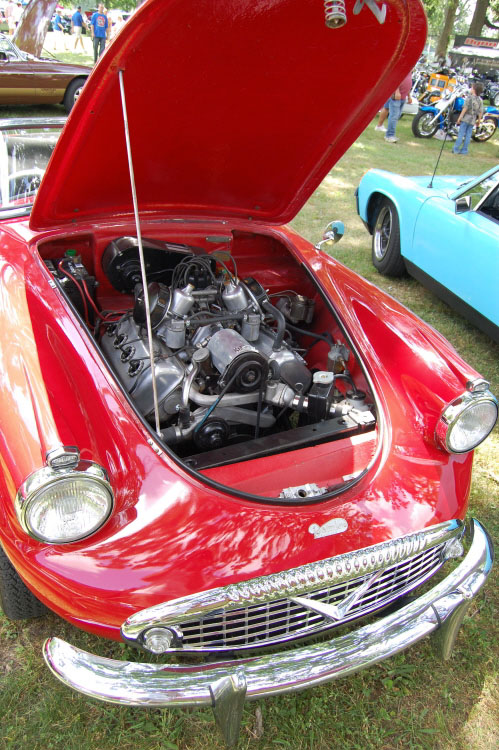 Daimler SP250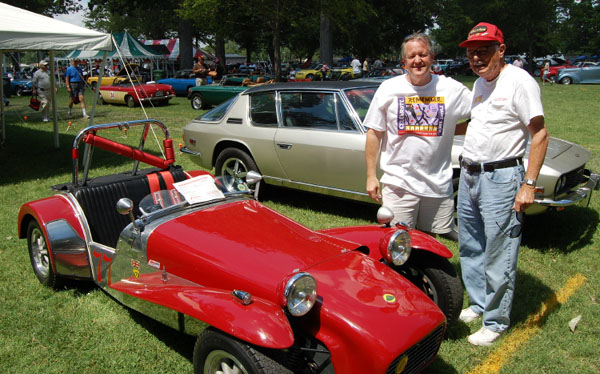 Lotus Seven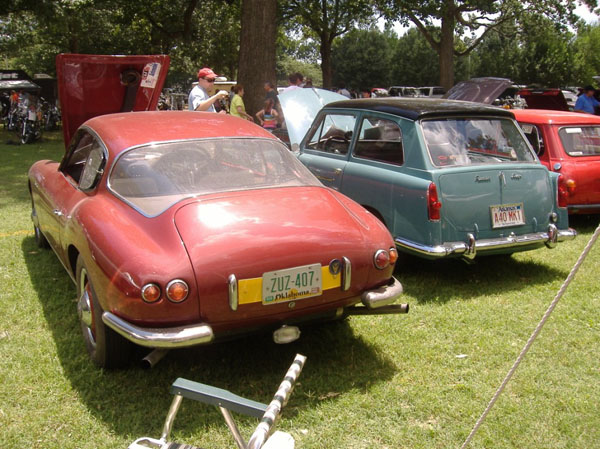 Rear view of the Bristol 407 GT Zagato and ???
To learn about Cars and Cycles Against Cancer Show 2009,
please see June 6, 2009 at the British Car Week Events Page

Back to British Car Week
Back to the Links Page
�2016 British Car Week
www.britishcarweek.org