Due to popular demand, British Car Week has added a "British Cars For Sale" section to the website. Therefore, the following cars have been posted for sale. Other than the information posted below, British Car Week has no other knowledge of seller or goods being traded, and cannot be held responsible for any misrepresentation or errors.
1986 and older
Caveat Emptor: It is entirely the responsibility of the buyer and seller to deal fairly and responsibly.

---
MG
1970 MGB
35,000 miles, runs and drives well. Many of the mechanicals are updated. Front brakes updated to vented rotors and steel braided hoses. Exhaust is fairly new stainless steel but appears to be custom made and it is too low to the ground. Tires and rims are in excellent shape.
This is not a restored vehicle,it has all original body parts in excellent rust free shape (other than a few surface rust spots where paint is missing). I believe everything under the hood is original except for the charging system.
NADA lists this vehicle with a high retail of $21,600.00 (Oops, that was three years ago, it is up this year to $26,900.00 which is up 800 from just a few months ago). Asking $12,000.00 as it needs only about a $6,000.00 restoration. This is an appreciating asset and the price will only continue to go up if not sold soon.
Needs:
- Drives great but needs shocks rebuilt.
- Paint is chipped in many places, there is absolutely no rust through. The paint is not original and it would require stripping to restore properly. The underside of car looks as if just came from factory. Magnet holds strong on all surfaces. There is some evidence of minor dent repair and minor right front body damage (and I do mean minor), looks like someone bumped something, hood bra is hiding minor dents also.
- Carpet in bad shape, seats and door panels all look pretty good
- Tonneau cover and hardware for removable top included (non removable top is presently installed and included, removable is missing cloth)
- Side chrome body moldings are missing
Purchased and shipped from California. It has never been driven in salt.
Contact Harry at monroec4l@gmail.com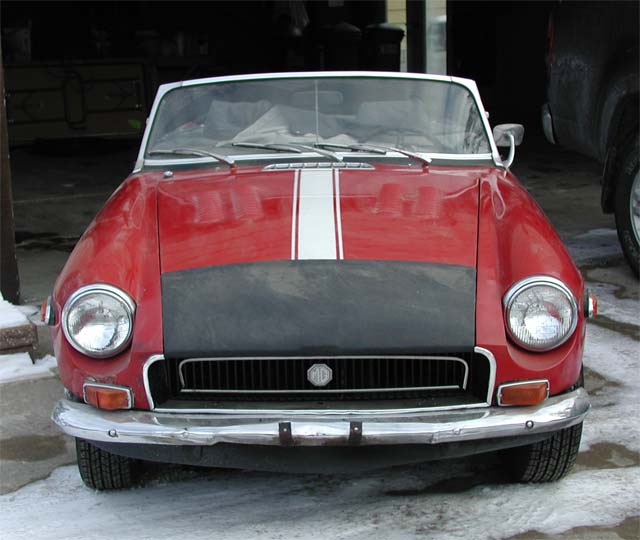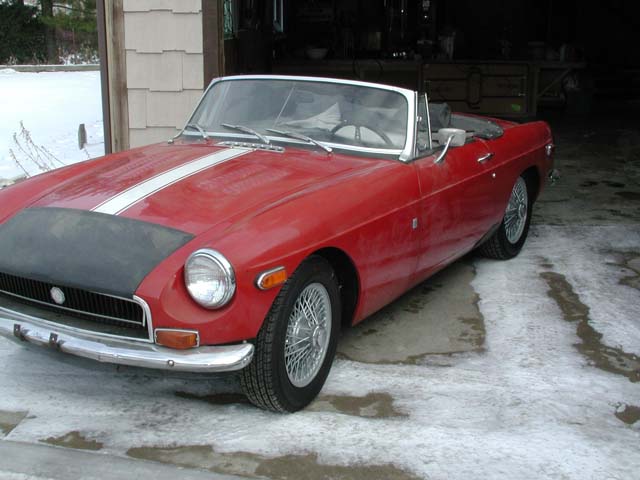 ---
1970 MG Midget
18,000 miles on odometer (not verified)
This car is in very good condition. We have a lot of the repair records that include engine overhaul, some new sheet metal, wire wheels, diary of repairs and amount spent. Contact the owner for more information.
Asking $9K or best offer
Roxanne Vandermark roxanne1957@hotmail.com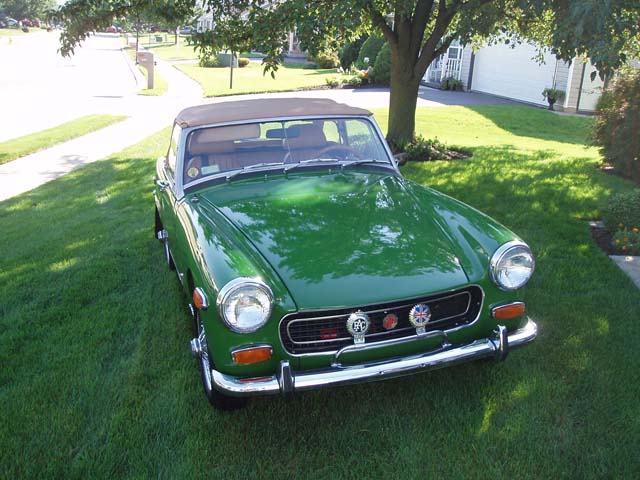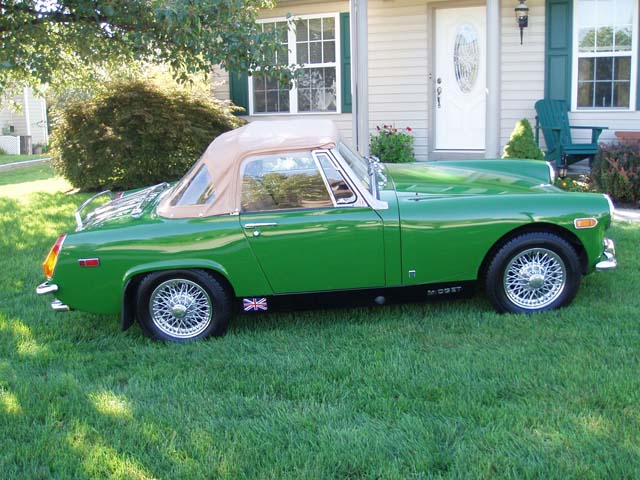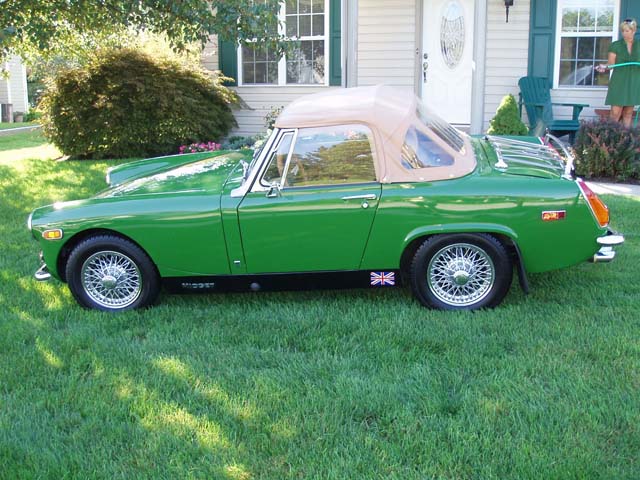 ---
1977 MGB
36k original miles
Car is in very good shape, with very nice interior, gauges, dual manifold.
Asking $4800, but will consider all serious offers
Located in Wisconsin
Email: andy.hollis@gmail.com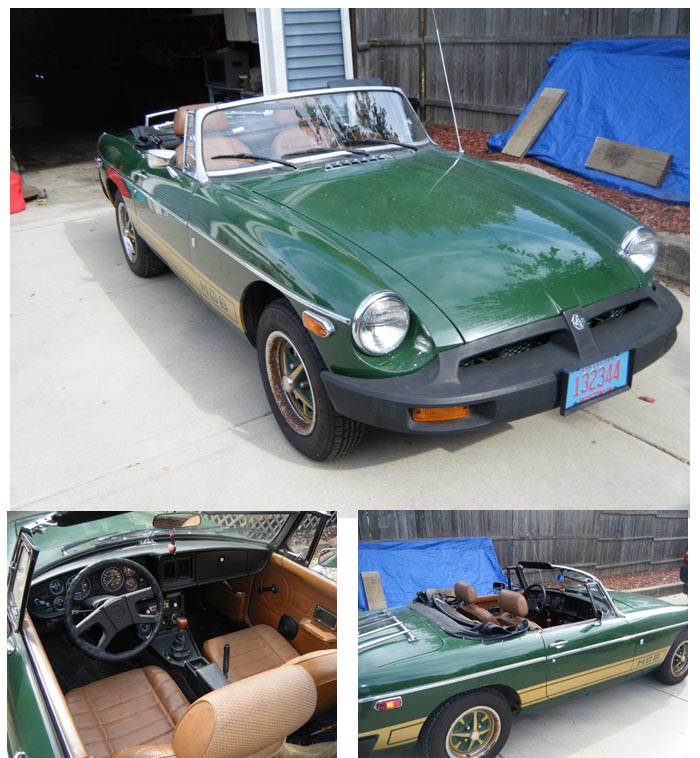 ---
1978 MG Midget
Same owner (mechanic) for 30 years. 57k original miles. Never seen a winter. Growing too old for how many cool toys I have. Will part with this beauty for $4,000.
Contact Ron at (248) 770-8385 (Clarkston, MI)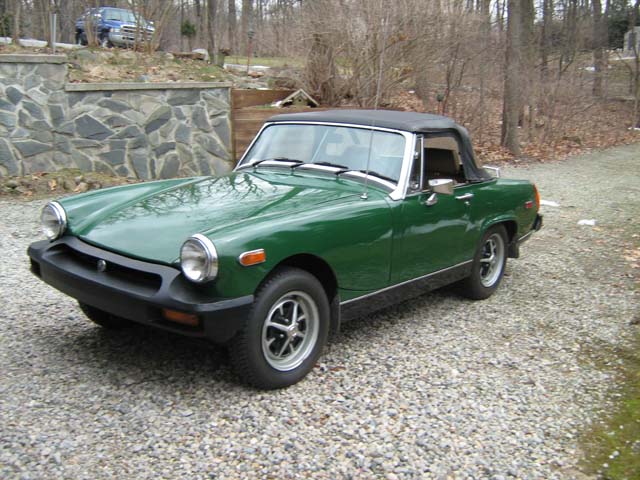 ---
1972 Red MGB
I have owned since 1978 and performed all repair and upgrades myself. New leather Moss interior; seats and door panels; black with red piping. New Moss wool carpet and trunk carpet kit. New Moss dash cover. Minilite-replica wheels. New Michelin tires. Moss cross drilled brake rotors with HP pads. Stainless Steel brake lines. All new front and rear suspension with less than 150 miles since installed. New kingpin bushings and new hydraulic shocks(4) with heavy duty valves. 1 3/4 SUs with aluminum velocity stacks and K&N filters which makes a big difference all the way to red line! LCD triggered ignition with Mallory Super Coil, solid core wires, early side distributor cap and new Moss upgraded rotor. Always starts, been 100% reliable for years! New ignition switch. All lights and electric components work. Aluminum valve cover. Moss big bore stainless steel exhaust and stainless steel Falcon rear only (deletes middle muffler for better ground clearance) muffler. New SU fuel pump and Lucas alternator. New oil lines and radiator. SS oil pressure line to gauge. Good Pioneer stereo and Alpine amp / equalizer and two 6X9 Alpine speakers. Dual plastic battery bins. European Cibie Z-beam headlights. Smiths tach and Speedo replaced with new. 1980 Limited Edition front spoiler with big 6" Bosch fog lights. Good top with zip out window. Second new top included. Has rare 1970 split rear bumpers. Only selling because my car needs to be driven more often! It needs to go to a good MG enthusiast home!
Priced to sell at $12,500. Always garaged and covered.
Email Dave at ddeebb@msn.com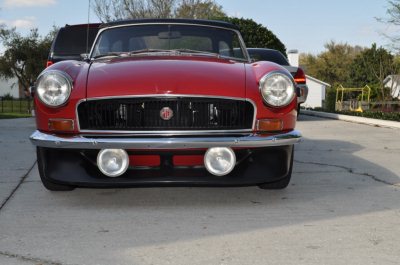 ---
Triumph
1976 Triumph TR6
I inherited this car from my brother, and need to find a good owner
British Racing Green with black interior
Condition is good with good paint and chassis/body
High performance engine with six speed conversion
Asking $17k OBO
Contact Jeanne Hopkins
Phone: (215) 679-7099
Email: w.hopkins1@comcast.net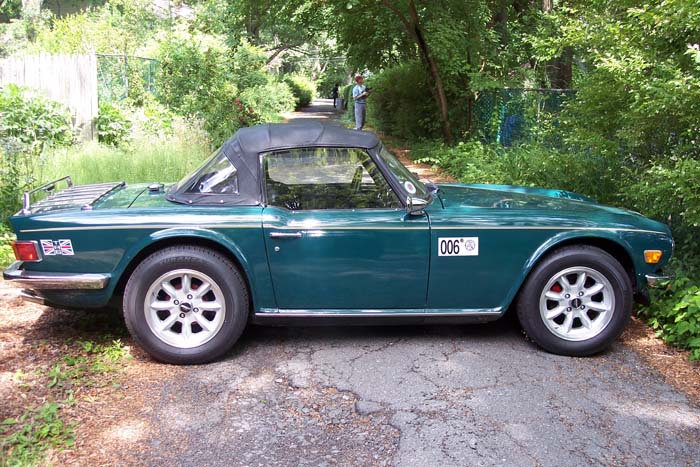 ---
1975 Triumph TR6
75K miles
Excellent condition throughout
Drives great!
Electric overdrive
Hard top
Contact Adrian at adrian.rosati@gmail.com
---
1980 Triumph Spitfire
Red with black houndstooth interior
36K miles
The convertable top is in good shape, it comes with the boot and additional open car cover, and a cloth total car cover. No mechanical problems, no surface rust. Runs good and looks good.
Asking $6000.
Contact Chris at (301) 858-9022
---
Wolseley
1927 English Wolseley

Very rare, 1927 English Wolseley for sale. The body is basically original and rust free. Has a 1965 MG 1800 drive train. I drive this car a lot, and it needs nothing. Get in and go. Owned 17 years, never sits out or driven in salt. Complete details and pics upon request.
Ohio title
Asking $35,000
Contact Ron Gooding (513) 242-6041 or rdgooding@msn.com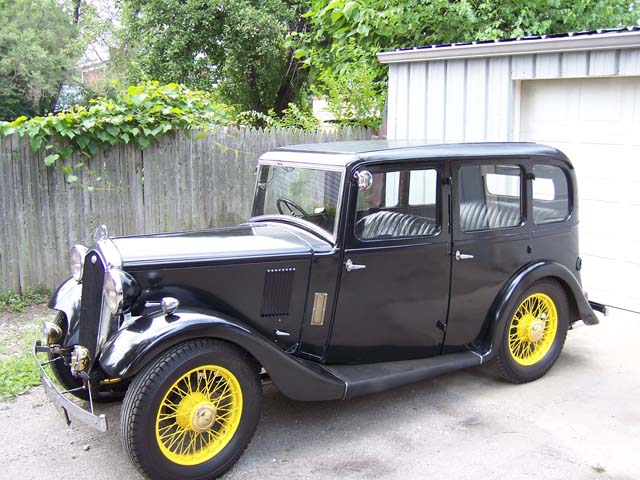 ---
Cars to Restore
Triumphs For Sale By Owner
I am selling my three Triumphs to pursue other interests. Two are project cars that need complete restoration which are currently disassembled and one car that is a driver in good condition. Review each cars description below. I have NC titles for all these cars. More photos & details available.
Pick-up location: Greensboro, NC Contact Cal at 336-545-1056 or dthompsonjr@triad.rr.com
1959 TR3A: Complete car with original engine/carbs (tag on valve cover shows rebuilt 1-5-76) last inspection 11-84. Original transmission (not OD), differential, 5 wire wheels plus all body parts in various conditions. Rust areas: sills, floors, firewall, trunk area. Will only sell complete car. Contact Cal for pricing.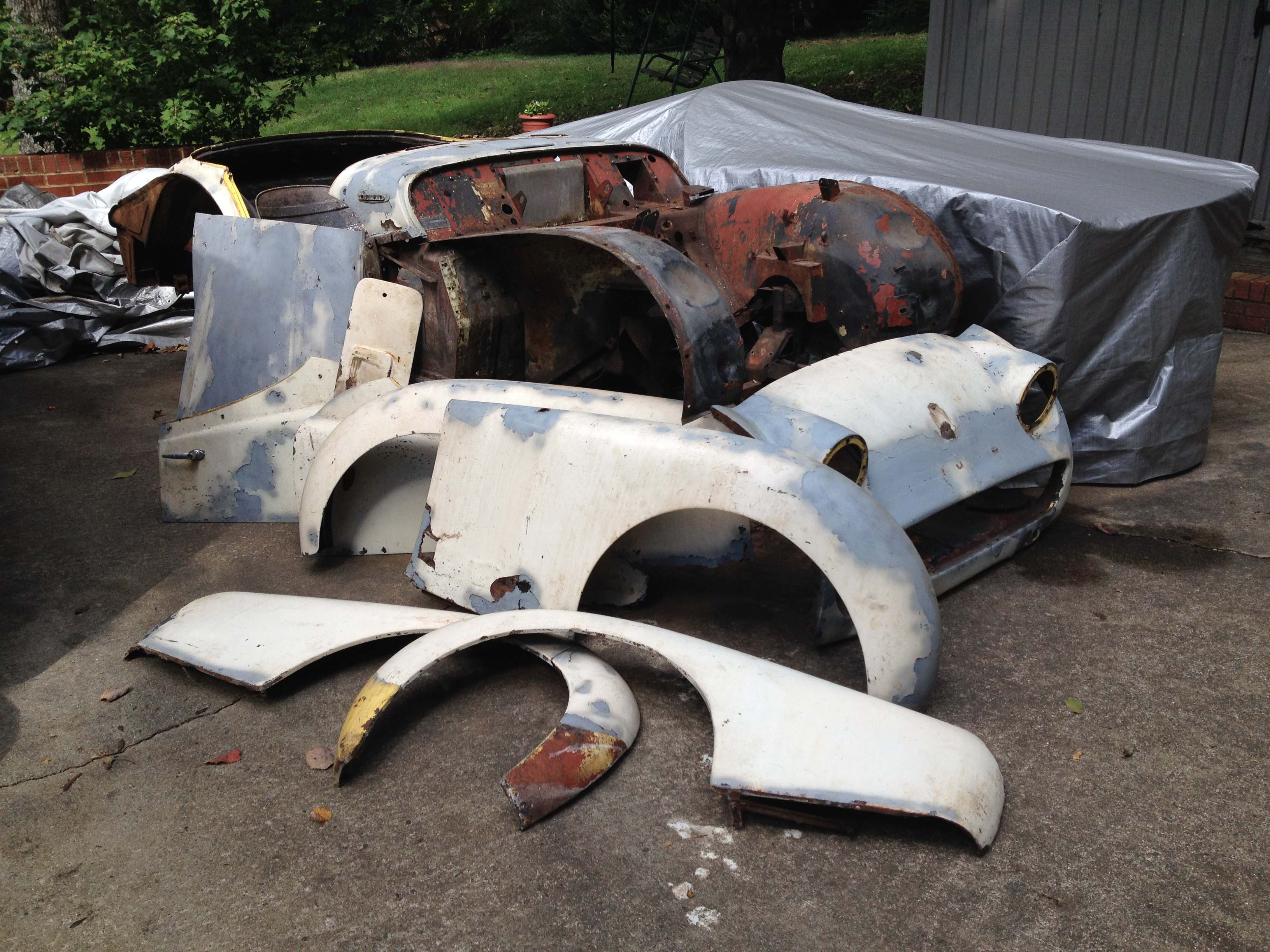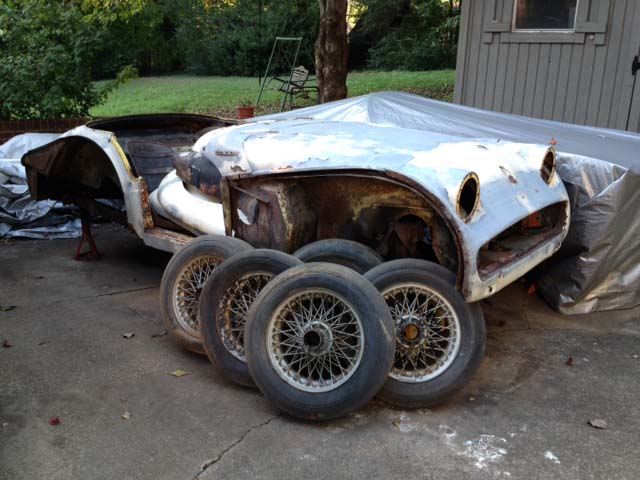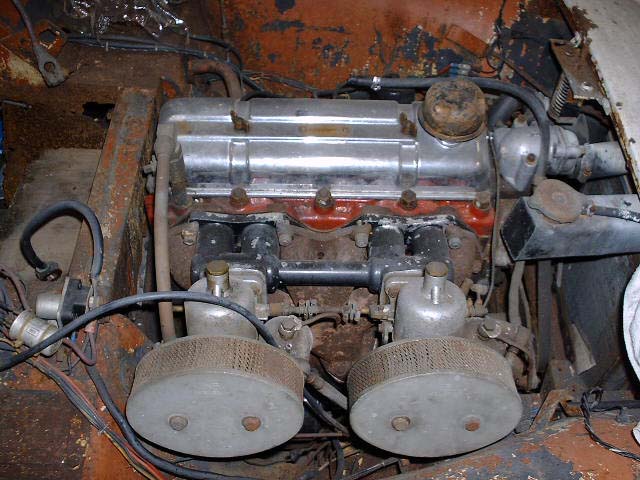 1974 1/2 TR6: Complete car. Frame & body panels OK with only a few minor rust areas. Extra rear quarter & trunk lid, misc new parts, OD trans, differential rebuilt. Needs floor pans, engine rebuild, paint, interior, top, tires, etc. Original color is White w/blue interior. Will only sell complete car. Contact Cal for pricing.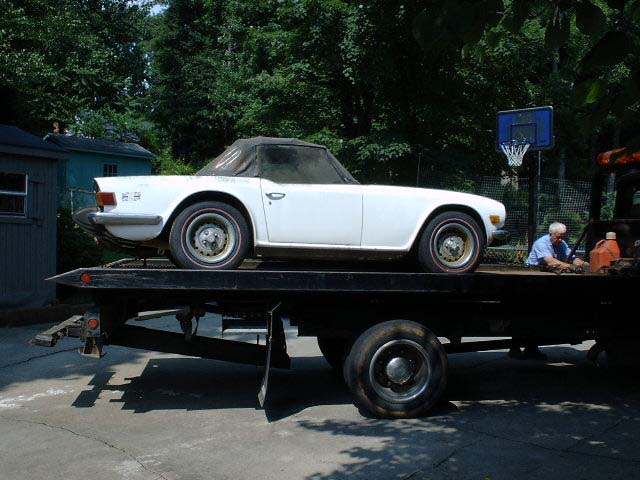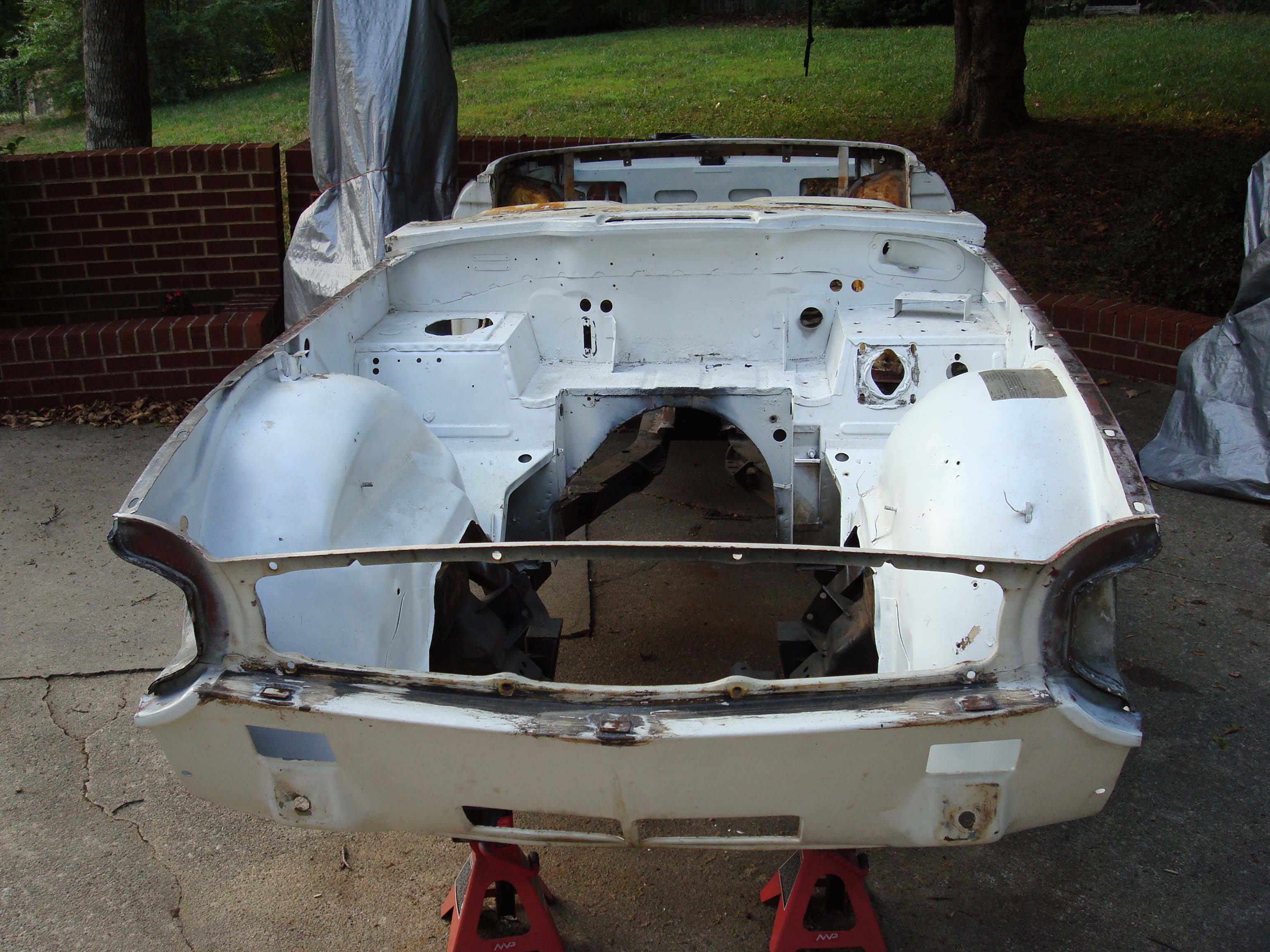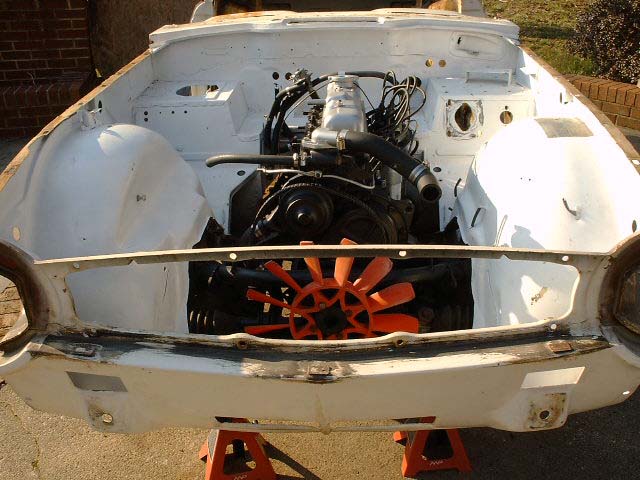 ---