A Collection of Healey Boats
Owned by Steve Lunn

I'm from England and am one of a handful of people who own Healey boats here, as most were exported to the Canadian Lakes and the United States. I have been in touch through my research with a man who worked building the Healey Skimaster boats back in 1955/6. He also worked on the inboard prototype of the Healey 55 which was 16 feet as opposed to 14 for the Skimaster. He has some photo's of the factory production, which he is trying to locate, and a rare nameplate of a Skimaster that never went on a boat. The boats were designed by Geoffrey Lord, a marine architect, who I believe owned the Aquacraft company that built the hulls for Donald Healey. I have a great interest in both Healey and Aquacraft boats, which come from the same designer and factory. I own two Aquacraft's, one that is very similar to the Skimaster, and a 16 foot inboard engined (Triumph TR3 marine version) that I believe is the only one in existance. I also own a Healey 55, which is currently being restored.




Aquacraft Attacker - "Whizzbang"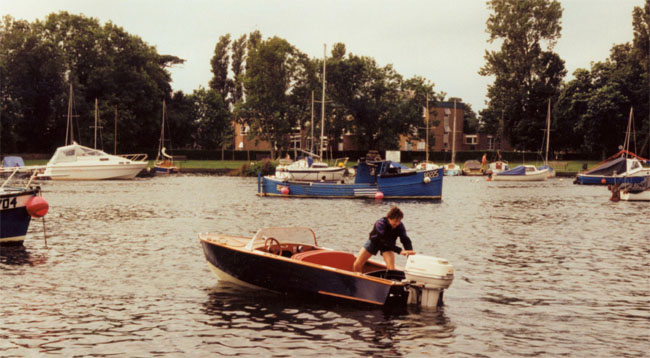 Usual troubles on the Christchurch Estuary, Dorset, England


I bought my first 'Aquacraft' 14 foot 6 inch 'Attacker' model around 1992, named Whizzbang. The purchase was spurred on by my Wife and our love of water skiing. I didn't come across another 'Aquacraft' until many years later after joining the Classic Motor Boat Association (CMBA) of Great Britan. My fellow enthusiast and friend, Richard Jarvis, also owns an 'Attacker'.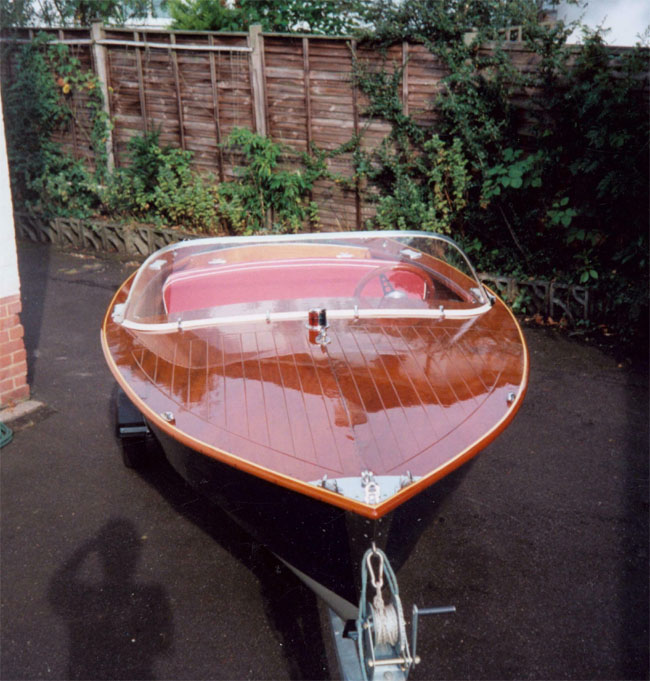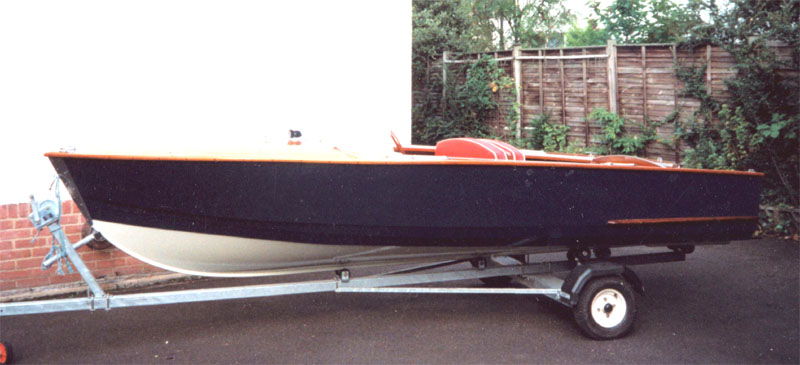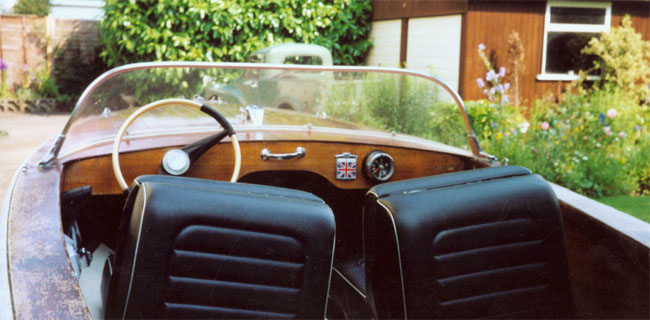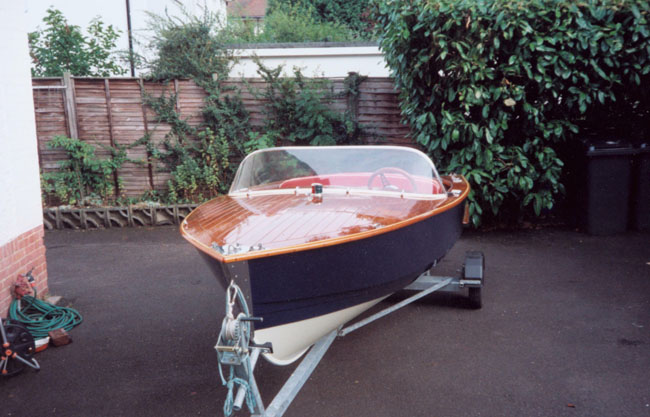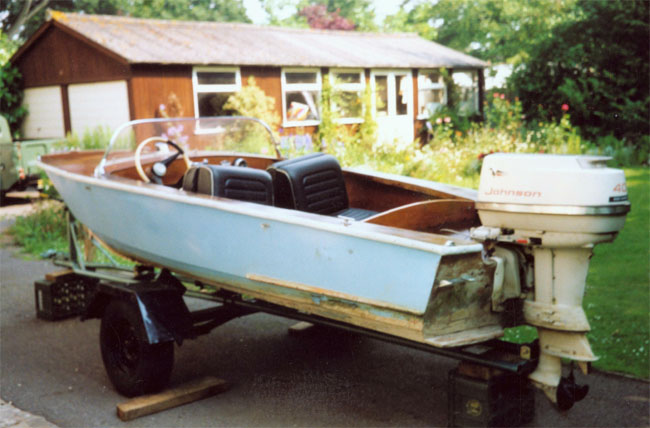 Prior to restoration - I stupidly replaced the steering wheel with a modern wooden one, but have since put an original back on now that I understand about the subtle art of restoration!!
Healey 55 - "Tiptoe Tornado"

I had noticed the remarkable resemblance of my Aquacraft 'Attacker' to the Healey Skimaster, but didn't at that time know the close link between them. I then found, through a friend, a dilapidated Healey 55 which had been left in a field for 25 years. It was called "Tiptoe Tornado" named after a place called Tiptoe, where it was originally found. It was in a terrible state but I am restoring her to hopefully new condition at present when time allows.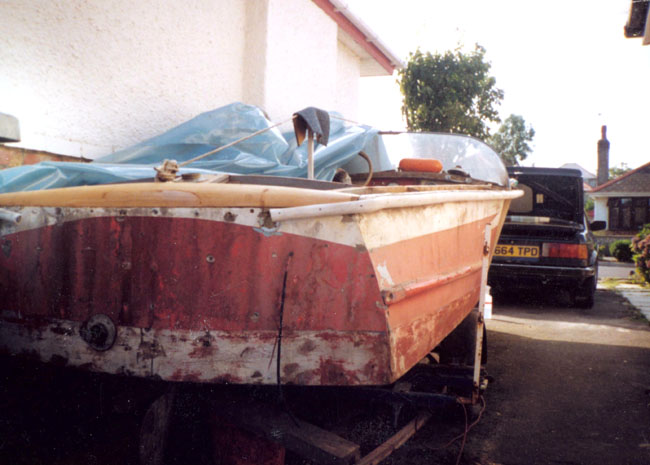 As found, looking pretty sad!!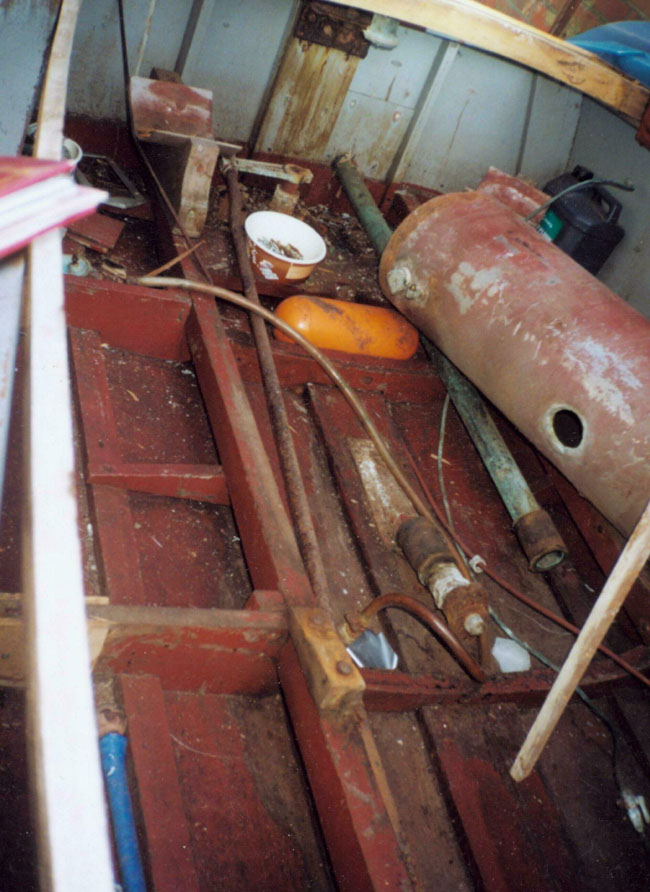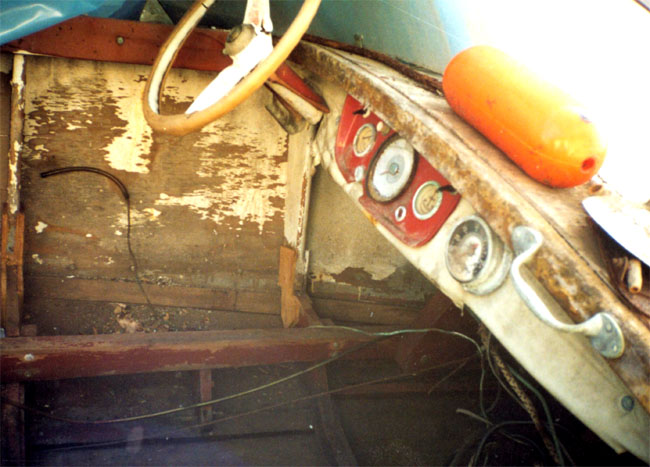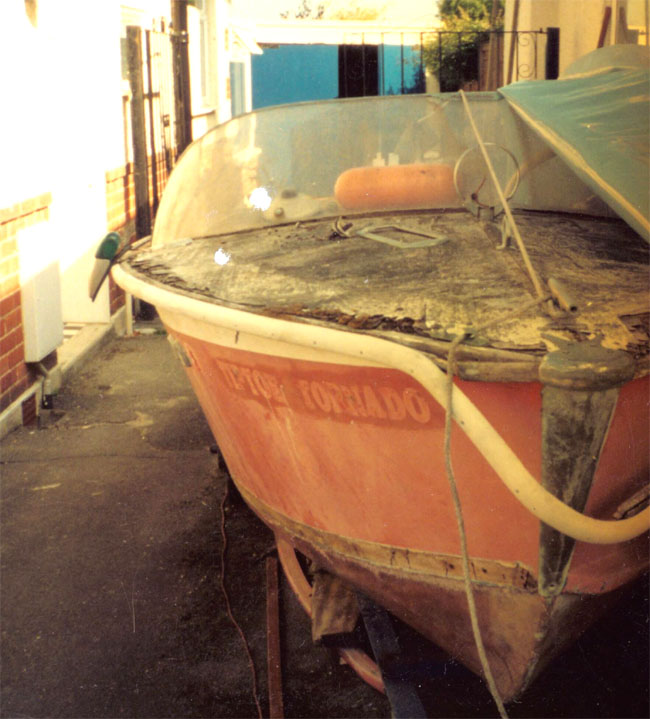 Was £50 too much!!
Aquacraft Avenger - "Jamollie"

My wife bought me a boat magazine one day while I was ill, and that's what caused me to buy the 16 foot 'Aquacraft 'Avenger' named Jamollie in a moment of madness, because they are so rare and I almost seem to be the only person interested in them. I then learned through research that the Triumph TR3 engine was fitted as standard when it was originally built. I think this was around 1962, but I can't quite read the engine number.



Note hull construction, same as Healey 'Skimaster'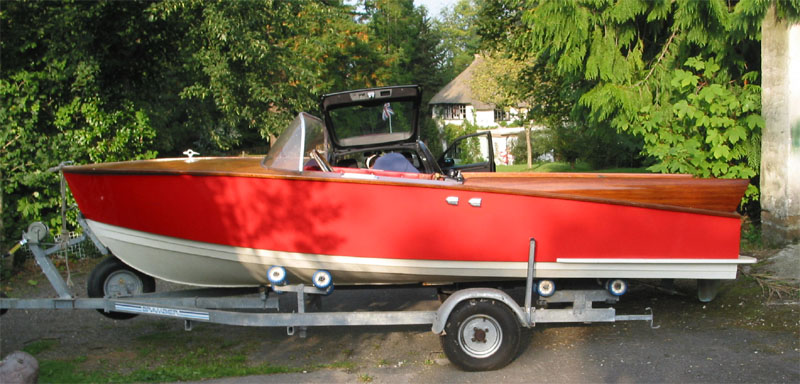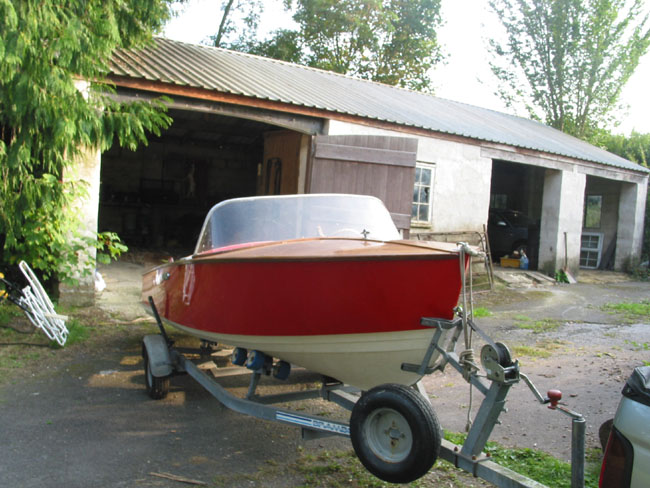 Dragged out of storage for inspection when I purchased her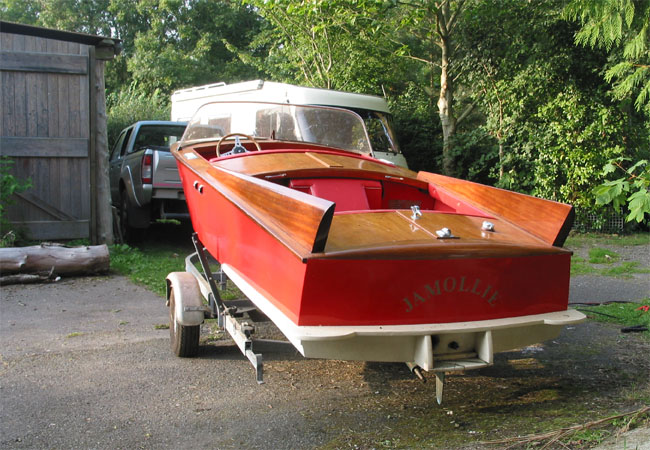 Motolita steering wheel, and a fine pair of fins

Back to British Car (Boat) Week
©2008 British Car Week
www.britishcarweek.org