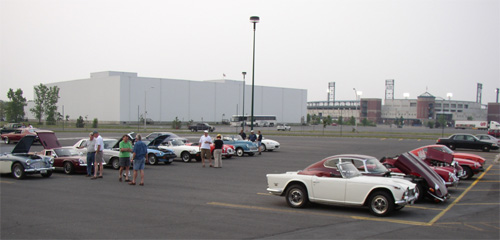 The MG Car Club of CNY parked at the Syracuse Regional Market Thursday May 31st at their weekly Cruise-In celebrating British Car Week.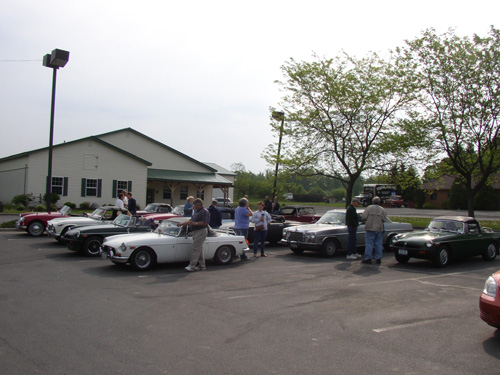 Breakfast Sunday May 27th on the way to the Norwich Car show.
We can't do anything without eating.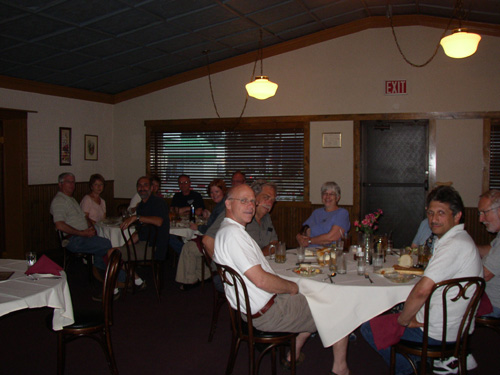 Stopping for dinner (we do like to eat), after participating in the Syracuse Regional Market Cruise-In Thursday May 31st.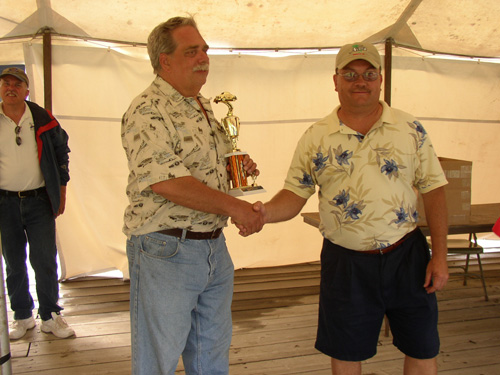 Paul Andrews accepting the Club Participation award at the 42nd Annual Norwich Car Show and Flea Market at the Chenango County Fairgrounds in Norwich, New York.

Back to British Car Week
�2016 British Car Week
www.britishcarweek.org